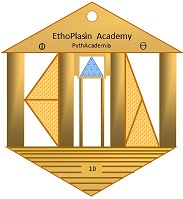 Hot Series
Here are pages of concrete examples of somewhat provocative suggestions, grouped by theme, as spontaneously drafted by members, for the purposes of the EthoPlasìn Suggestion Registry on how we could improve our civic environments.
The following suggestions are presented as spontaneously conceived by members for the purpose of the Suggestions Registry, without major concern for form or coordination with other pages, even if sometimes they are somewhat too idealistic or provocative to be implemented exactly as formulated. They are nevertheless good 'hot' food for thought.

It is also important to stress that although the following suggestions are interesting ones, submitted by members, they are not the official ones of the EthoPlasìn. The official ones are in two other pages. The first one refers to short term EthoPlasìn objectives: Lobbying To Change The World; The second one refers to long term EthoPlasìn objectives: EthoCracy.
Our world is facing the dangerous iceberg of cultural relativism, or rather full fledge nihilism, detached from the continent of the destructive 1968 revolution, and on which the ships of our various civic environments are likely to crash if we do not take quickly some adequate corrective measures to protect them. See our Background page for more information. The suggestions of the provocative pages mentioned below might not be the best ones to face this situation, but they are certainly an honorable attempt to correct the route of an otherwise inevitable sinking. Whoever has better ideas is welcome to submit them to our Suggestion Registry through the email found on the opening page.
The so-called 'Hot Series', is 'hot' like food that may be too hot to be immediately consumed as is, but nevertheless excellent in substance. The suggestions included in these pages are all related to the civic environment and to ways members would like to improve it but they are not/not necessarily suggestions the EthoPlasìn would lobby for, in particular in their present wording. In other words, these pages should not be taken too literally as, more than for their actual literal content, they are there to provoke, as 'hot food for thought', and maybe also for helping bring about the formulation of some good reforms in the general direction of what they suggest and in ways EthoPlasìn would happily and strongly lobby for.

To understand the real desired impact of the considerations and suggestions made, these additional pages should be read as one single package of reforms, as a 'Series', instead of as individual pages, let alone individual suggestions, because each page has clear relations and implications on the content of nearly every other page of the Series.

They also serve as a model, or samples of the thousands of good suggestions we hope the database of the EthoPlasìn Suggestion Registry will contain eventually when fully functional. These suggestions have been formulated spontaneously, with concern more for meaning and direction than for form, being thus useful without necessarily being realizable immediately as they were formulated.
------------------------