BLASA / BLAOP / BLALS / BLALA / BLA3S
JSEL>EPA: 17-18-48-55-61-81
A=90E/10F
IAM CRE as a DE thus
OMS
and OMP for all my PU at my LE
and as such a Multi-JSEL WIN
for MAN EPA SUC with UNL RES
of LO, HE
, MO, and COL
Navigation back to EthoPlasin
Part 1: The Mission
Part 2: The Context
Part 3: The Project
Part 4: The Difference
Part 5: The Objective
Part 6: The Method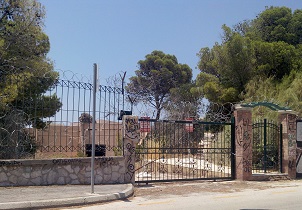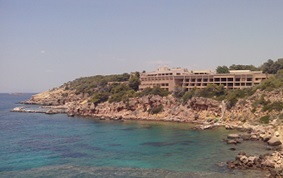 9 ↓ Lagonisi possible annex on mainland
10 ↓ PreEdenArium on mainland
11 ↓ Fleves with marked Flevopoula and Vouliagmeni
To measure distances, go to: http://www.freemaptools.com/measure-distance.htm
FLEVES (picture 14 above, or lower-left island on picture 9, South-West of Vouliagmeni)
This is the main island, now called: EdenArium for the purposes of the EthoPlasìn and the PythagorArium.
Fleves: up (south west to north east) = up to 1825 meters
Fleves: east to west: up to 1562 meters.
Fleves distance from mainland: 2424 meters.
Fleves average rectangle 1700 x 1300 =

2.210.000

sq. meters (at least 2 million usable sq. m.)
FLEVOPOULA (The sloping-up small island on the front-left side of picture 14, or the one above Fleves on picture 11)
Flevopoula: 140 meters (east west) x 230 m. length (North South) =

32.200

sq. m.

That slope island is dethatched from

Fleves.
KASIDIS (Rock on the forefront of picture 14 on the right)
PreEdenArium (the empty construction and its little port, South-West of picture 10, on the mainland)
Eden Bay (on the middle left side of picture 12)
Fleves big Bay on the central west side: a square of about 300 meters per side: an area of 90.000 sq. m. of salt sea water.
The KallosArium and other student buildings are built around the bay.
The top floors of the KallosArium sees the PreEdenArium i

n the distance on the mainland.

The rest of the land is

free for bio-agriculture and organic gardening, using Paul Gautschi's techniques on diatomaceous land.

The rest of the land also supports animal farming maintenance.
Fresh rain water is collected al over the island.

The EdenArium is completely self sufficient and autonomous for food, fresh water and medicinal plants.
Military Base possible Annex (top right corner of picture 13)
Military base annex: 520 x 355 meters (maximum

184,600

sq. m. or about 8% of the Fleves, without counting pre-Fleves)
Lagonisi possible Annex (lower right peninsula on picture 9)